We understand the importance of location
All our clients tell us how important it is for them to build a home in a suburb that is close to their work, their children's school, church or favourite shopping centre. Our clients may have been told in the past they can't build in the location they love.
At Mr Pinoy Property we really take the time to understand your needs and work with our extensive network of land agents to find a location where you'll be happy to live for many years to come.
Listen to Ana share her experience about how Mr Pinoy Property helped her.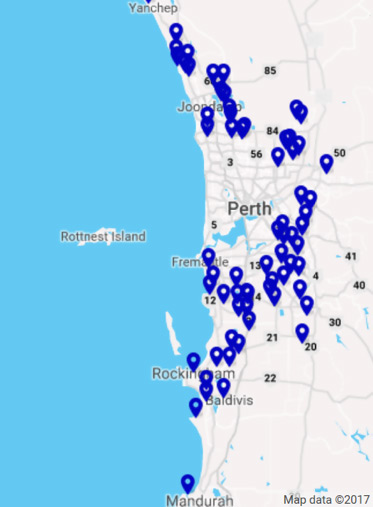 We can help you find the best location to build your new home
Perth, Australia
With access to all land agents in WA, we can find you a block anywhere from metro Perth to Yanchep in the North all the way down to Harvey and Bunbury in the South.
Here at Mr Pinoy Property we know that the single biggest concern for our clients is where can they build. Most builders will try and send their clients to build in the middle of nowhere, miles away from their work, nowhere near schools and with little access to public transport or shopping centres. Not at Mr Pinoy Property. Our focus is on finding you a block of land perfectly suited to your lifestyle.
Every client of Mr Pinoy Property sits down with our land specialist. After establishing their budget, a location wish list is created based on where you work, where your kids go to school, public transport access, proximity to shopping centres, your church and even your favourite fishing spot – whatever your requirements may be.
See our list of favourite Pinoy Community locations:
Beckenham
Beeliar
Belmont
Brabham
Bunbury
Canningvale
Carlisle
Cloverdale
Cockburn
Dayton
Golden Bay
Gosnells
Harvey
Kewdale
Lakelands
Maddington
Mandurah
Morley
Munster
Queens Park
Spearwood
Success
Wellard
Happy Mr Pinoy clients on their perfect block of land
We'll help you build your new home!
We'll help you build your new home!